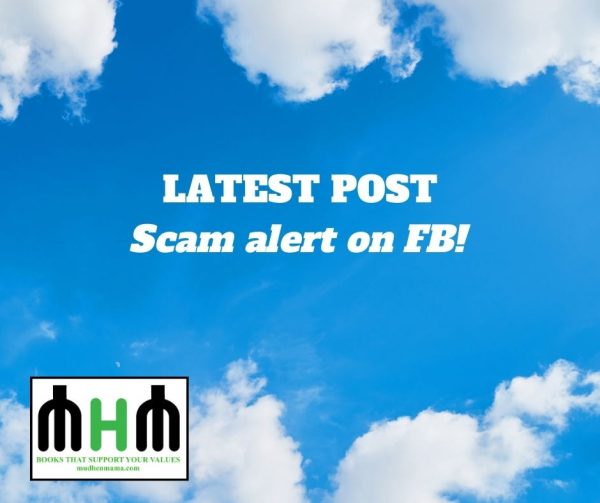 Have you ever been so excited about a great deal that comes your way? You think, YES! I got it before anyone else! Well, that's sort of what happened to our family this past week. We learned the hard way that if it sounds too good to be true, it probably is.
We need a car
We had a friend reach out to us to tell us about a car that was being sold by one of her friends. That person had posted that she was leaving the area and was selling a car, as well as a few other things, ASAP. We have been looking for a car for a few months now for our HS Senior. So when we were approached by this deal, we thought it was an incredible answer to prayer. Our friend knew we were looking for a car, so we were so thankful she thought to contact us about this amazing deal.
We contacted the person selling the car, and she proceeded to tell us that if we want the car, we need to put down a downpayment to hold it. Lots of interest in the car, so if we didn't want to let it get purchased by someone else, we needed to put something down. We were so excited, we thought little of it. Especially with the backing of our friend. So we sent over money, site unseen – Mistake #1.
The plot thickens
Apparently said person was out of town, but should be in town soon so we can pick the car up. The "soon" turned into midnight, so we decided to meet the next day. So the next day, something happened with their car. We were then asked could we help them out and just send another portion of the payment of the car to them via Zelle? Then we'd owe them less when we picked up the car.
At this point, I was sketched out. But our friend swore she was a solid person. So I brushed it off, but thankfully I told the person we have the cash and we'll just pay the balance when we saw the car. And that was the last we heard from her.
Scammed
As far as I can tell, I believe what happened was that someone stole our friend's friend's identity on FB. When I was looking at her profile, I noticed she hadn't been active for a couple of years. So although we had mutual friends, I really think someone must have hacked her account. And we were the unwitting people to fall for the ploy.
This has left me beyond angry and even violated. We trusted way too much. I keep thinking, how will this glorify God? Did we do something wrong? Are we really that gullible? My heart wants to harden and just cut off any kind of interactions on FB and honestly, people in general.
People are so hard. Especially right now, it's difficult to know who you can trust. We must remember that we are called to be "…shrewd as snakes and as innocent as doves" (Matthew 10:16). At some level, I realize we must trust other people. But ultimately we must trust God as we live out our lives and interact with these hard people He has called us to be around.
Reality
Many martyrs have lost their lives because of some deception. Notably, Corrie TenBoom was ultimately caught by someone who pretended to be her friend, and ended up being an informant for the Natzi's. Clearly, the deception our family is currently dealing with has no where near the same consequences as those of the Ten Boom family. However, in both situations, it can be easily rationalized to be bitter and angry.
I'll be honest – I'm struggling. I share this all with you to first off, warn you about this scam going on right now on FB. But second, remind myself as I tell you that even when things stink and we don't understand the why, we can still trust God. He was good in the darkest of pits with the TenBooms. And He is good here with our family and me today.
People will fail us over and over again. And although we can't always understand what in the world God is doing, I know one thing's for sure – God is good. He is worthy of worship and He is worthy to be trusted. Even when I don't want to and when I don't understand.
LORD, help me in my faithlessness! Help us all, LORD, during those times when we just can't see.
Amen?