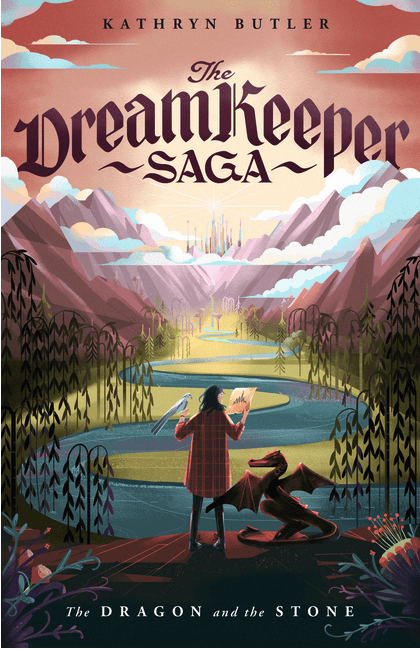 Here is a book that my daughter read and reviewed. She's 10, so keep that in mind! (:= The gist of it is, she really enjoyed it and is on to reading the next book in the series! Check out what she liked about the first book in The Dreamkeeper Saga series, The Dragon and the Stone!
Book review
This is one of my favorite books. I really like this book because it has action and adventure. I think the main lesson is that when you try really hard for something you want, you can sometimes get it.
In the very beginning it says that Lily's dad, one of the main characters, had apparently died. However, Lily meets Cedric, a dragon or also called a scout. He is from a place called The Realm. Cedric agrees to bring her to The Realm to try and find Lily's dad. They find a siren who says Lily's dad is still alive. So, throughout the book, they are trying to find him.
Right before meeting the siren, Lily went to school. When she was there, a boy named Adam was bullying a little boy. Suddenly, Sir Lancelot took Adam and brought him to The Realm. Adam and Lily later become unlikely friends. And Adam helps Lily find her father.
One of the chapters that shows action and adventure is one of the very first chapters where a shroud (a creature on the opposing side) is threatening Lily and Cedric. But then Lily uses her soothestone (a magical rock her father left for her). Without her even realizing it, she is able to save herself, Cedric, and Rigel, Lily's magical bird who is often mentioned in this book.
The rest of the book is an adventure and a mystery. I found the book to be very exciting and interesting! When Cedric takes Lily to find her dead father, will they find him, or will they fail the mission? Read to find out!