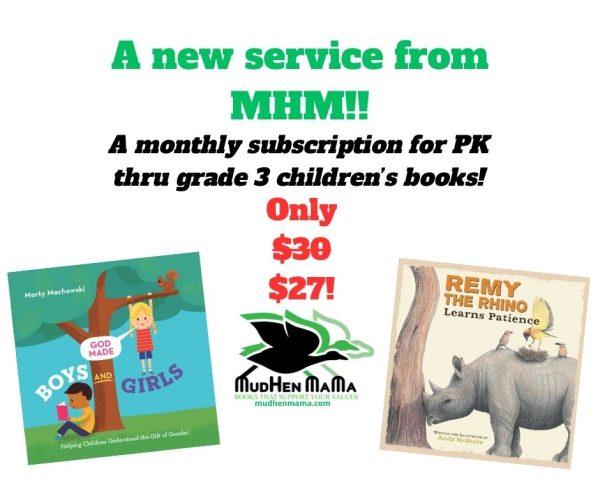 We're so excited to tell you about our new subscription service! Right now, we're just starting with PK-3rd grade children's books, but we're hoping to expand this service to older children and adults as well!
Check it out! A monthly subscription of awesome books for your kids! You don't have to worry about content, since each book has been vetted to minimally not conflict with a biblical worldview.
The first couple of books we are including in the October subscription are Remy the Rhino and God Made Boys and Girls. Interested? Look over the details HERE and let us know what you think!